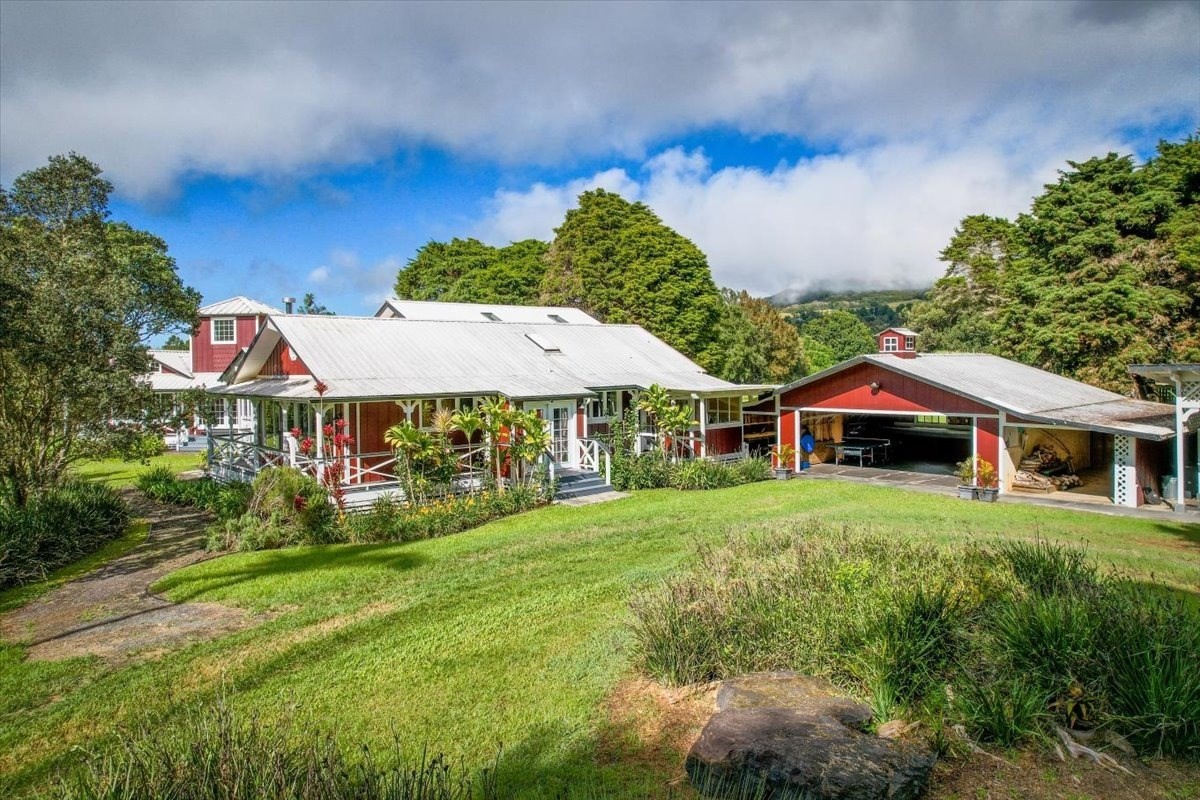 Waimea/Kamuela Real Estate
Welcome to the Waimea Kamuela region of Hawaii, a picturesque upland area nestled in the heart of the Big Island. Embrace the beauty of rolling green hills, cool mountain air, and a vibrant community with a rich cultural heritage in this historical community. Waimea, also known as Kamuela, is a charming town that serves as the gateway to the island's interior. This upcountry region is known for its lush landscapes, ranching heritage, and a thriving arts and culinary scene. As you stroll through the town, you'll be greeted by quaint shops, art galleries, and restaurants showcasing the best of local produce and flavors.
One of the highlights of the Waimea Kamuela region is its proximity to majestic Mauna Kea, the tallest volcano on the Big Island. The summit of Mauna Kea is home to world-class observatories and offers breathtaking views of the night sky. Astronomy enthusiasts and stargazers will revel in the opportunity to witness the wonders of the universe from this unique vantage point. Waimea is also known for its paniolo (cowboy) heritage, and you'll find evidence of this rich ranching history throughout the region. Take a trip to one of the nearby cattle ranches and experience the cowboy lifestyle firsthand. Enjoy a horseback ride through the scenic pastures or attend a rodeo event to witness the excitement and skill of the paniolos.
Nature lovers will appreciate the natural beauty that surrounds Waimea Kamuela. The region is home to several stunning state parks, such as Waimea Canyon State Park and Polipoli Spring State Recreation Area. These parks offer opportunities for hiking, picnicking, and exploring diverse ecosystems, including native forests and dramatic cliffs. The Waimea Kamuela region is also an ideal starting point for exploring the island's diverse climate zones. A short drive from town will take you to the sunny shores of the Kohala Coast or the lush rainforests of Hamakua. This central location allows residents to easily access a wide range of outdoor activities, including surfing, snorkeling, hiking, and waterfall chasing. Living in Waimea Kamuela offers a unique blend of a small-town atmosphere and modern amenities. The community prides itself on its strong sense of community, with local events, farmers markets, and cultural festivals that celebrate the island's heritage. You'll find excellent schools, medical facilities, and a range of services to meet your daily needs.
The Waimea Kamuela region of Hawaii is a captivating place that combines natural beauty, a rich cultural heritage, and a close-knit community. With its stunning landscapes, access to outdoor adventures, and a thriving arts and culinary scene, this region provides an ideal setting for those seeking a balanced and vibrant lifestyle.