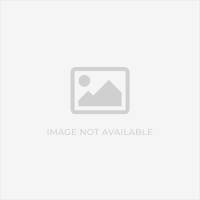 Waikoloa Village Real Estate
Welcome to Waikoloa Village, a vibrant community located on the sunny Kohala Coast of the Big Island of Hawaii where you'll find a resort-style atmosphere, beautiful beaches, and a range of recreational activities.
Waikoloa Village is known for its stunning coastal setting and world-class resorts. The area is home to several luxury hotels and vacation rentals, which offer access to pristine beaches and a host of amenities. Residents of Waikoloa Village can enjoy the perks of resort living while also being part of a tight-knit community. One of the major highlights of Waikoloa Village is its championship golf courses. Golf enthusiasts will be delighted by the challenging fairways and breathtaking views that these courses provide. Whether you're a seasoned golfer or a beginner, you'll have plenty of opportunities to tee off and enjoy the perfect weather that the Kohala Coast offers. Waikoloa Village is also renowned for its beautiful beaches. Anaeho'omalu Bay, also known as A-Bay, is a picturesque beach with calm, turquoise waters and soft sandy shores. It's an ideal spot for swimming, sunbathing, and snorkeling. Lava Lava Beach Club, located on A-Bay, offers a casual beachfront dining experience where you can savor delicious cuisine while enjoying the stunning ocean views.
The Waikoloa Beach Resort area is home to the Kings' Shops and Queens' Marketplace, which offer a variety of shops, boutiques, and restaurants. From high-end retailers to local artisans, you'll find a range of options for shopping and dining, along with entertainment venues hosting live music and cultural events. Nature lovers will appreciate the natural wonders surrounding Waikoloa Village. The nearby Puako Petroglyph Archaeological Preserve showcases ancient rock carvings and offers a glimpse into the island's rich history. You can also explore the nearby Waikoloa Dry Forest Preserve, where you'll find a unique ecosystem with endemic plant species and guided nature walks.
Living in Waikoloa Village provides access to excellent schools, medical facilities, and a range of community activities. The community organizes events and festivals throughout the year, allowing residents to come together and celebrate the local culture and traditions. Waikoloa Village's convenient location on the Kohala Coast offers easy access to other popular destinations. From here, you can explore the diverse landscapes of the island, including the lush Waipio Valley, the majestic Mauna Kea, or the scenic Hamakua Coast.
Waikoloa Village offers a resort-style living experience with a strong sense of community. With its stunning beaches, championship golf courses, and access to a range of amenities, this coastal community provides an attractive lifestyle for those seeking a mix of relaxation, recreation, and natural beauty.