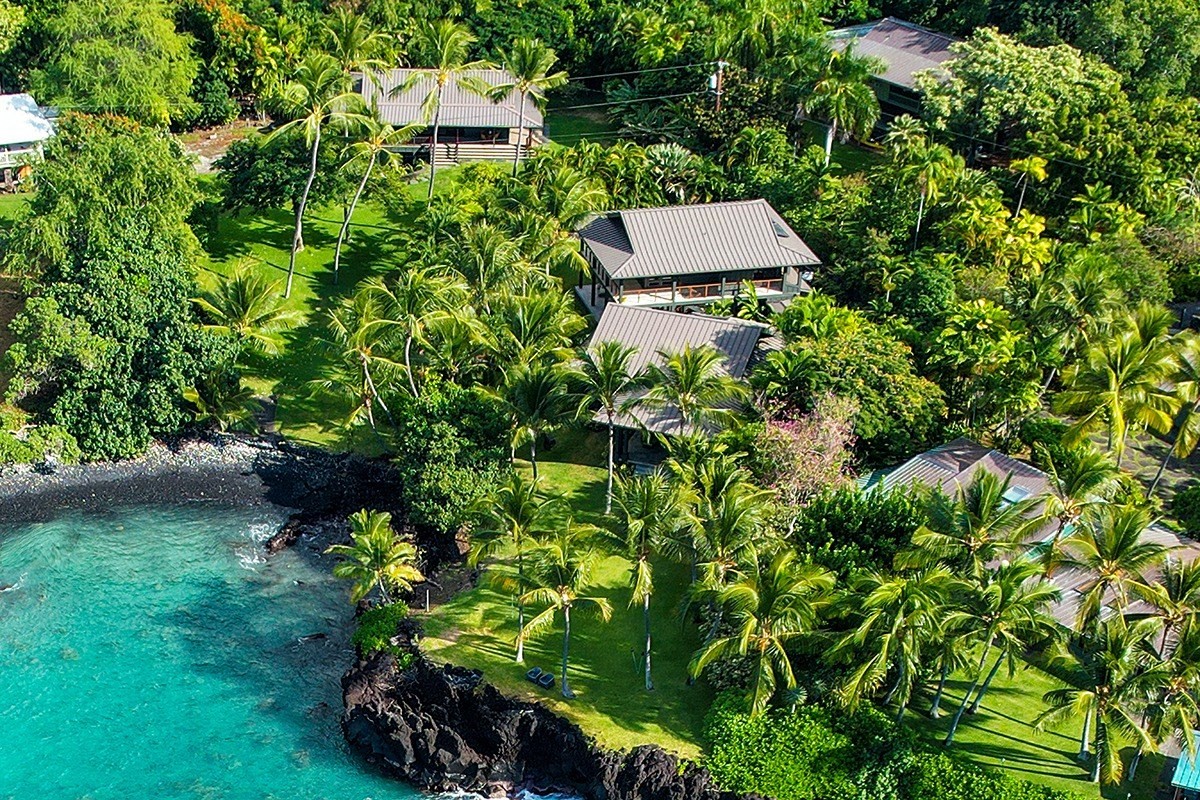 South Kona Real Estate
Welcome to the South Kona region of Hawaii, a tropical haven located on the sunny west coast of the Big Island where you'll experience a blend of natural beauty, rich cultural heritage, and a relaxed island lifestyle. South Kona is renowned for its pristine beaches, crystal-clear waters, and world-class snorkeling and diving spots. One of the most popular destinations in the region is Kealakekua Bay, a marine sanctuary teeming with vibrant coral reefs and a diverse array of marine life. Snorkelers and kayakers can explore the bay's underwater wonders, including the famous Captain Cook Monument, while enjoying breathtaking views of the coastline.
For history enthusiasts, Pu'uhonua o Hōnaunau National Historical Park is a must-visit. This sacred site served as a place of refuge in ancient times and showcases traditional Hawaiian architecture and cultural practices. Take a stroll through the park, learn about Hawaiian traditions, and feel the spiritual aura of this historic place. Coffee lovers will be delighted to discover that South Kona is home to some of the world's finest coffee farms. Take a tour of a local plantation and learn about the art of cultivating and processing Kona coffee. Indulge in a cup of this aromatic brew and savor the unique flavors that make Kona coffee renowned worldwide. The charming town of Captain Cook is a hub of activity in South Kona. Here, you'll find a range of shops, restaurants, and art galleries, along with a vibrant farmers market where you can sample fresh local produce, handmade crafts, and delicious food. The town's laid-back atmosphere and friendly community make it an inviting place to call home.
South Kona is also a paradise for outdoor enthusiasts. The region boasts numerous hiking trails that meander through lush rainforests, offering stunning views of cascading waterfalls and dramatic coastal cliffs. The famous Ho'okena Beach Park is a favorite among locals and visitors alike, with its tranquil bay, golden sand, and excellent snorkeling conditions. Living in South Kona provides a blend of convenience and natural beauty. While the area is more rural compared to the bustling resort areas, you'll still find essential amenities, local markets, and a sense of community. The peaceful ambiance and breathtaking surroundings create a serene environment perfect for those seeking a tranquil island lifestyle.
The South Kona region offers a perfect balance of natural wonders, cultural heritage, and a laid-back way of life. From its stunning beaches and world-class snorkeling spots to its rich history and vibrant community, this corner of Hawaii provides a paradise for those looking to call it home.