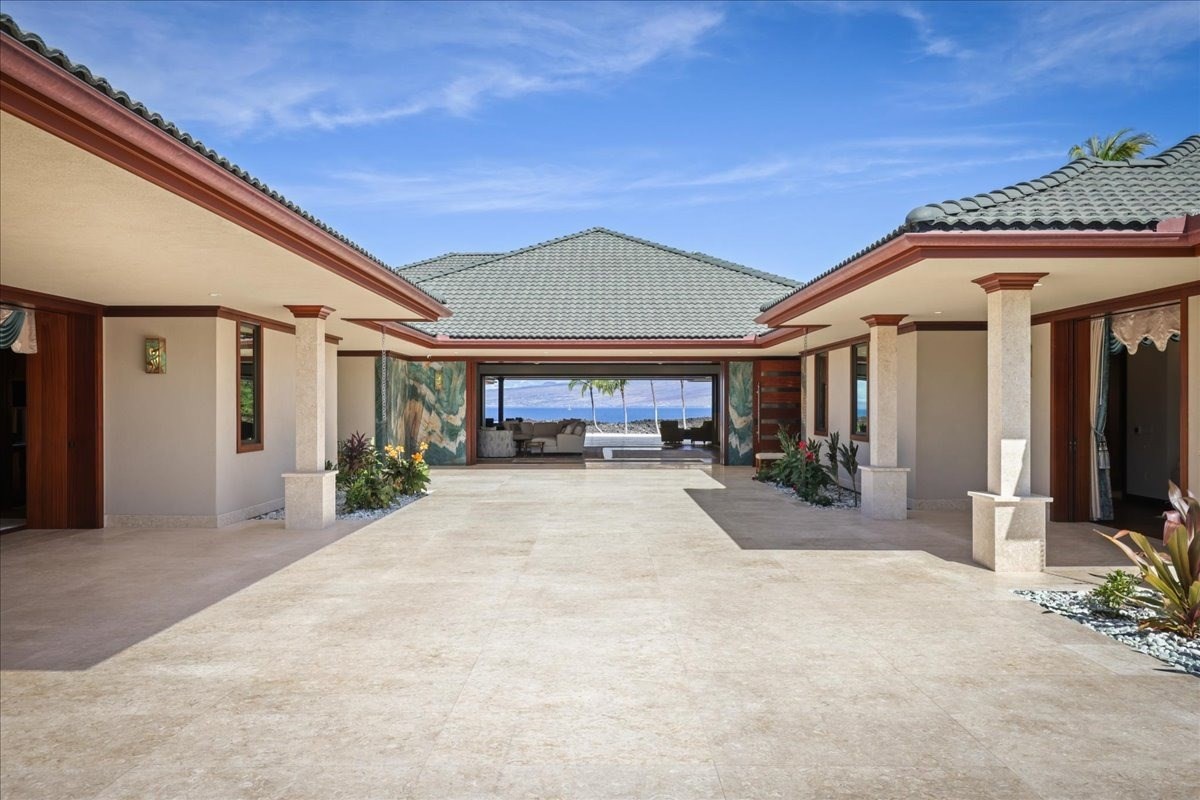 Mauna Lani Resort Real Estate
Nestled on the stunning Kohala Coast of Hawaii's Big Island, the Mauna Lani Resort is an exquisite destination that captures the essence of tropical paradise. Potential home buyers are drawn to this luxurious retreat for its remarkable features and the allure of its surroundings.
The Mauna Lani Resort is renowned for its world-class golf courses, offering an exceptional experience for golf enthusiasts. The North and South Courses, designed by Francis H. I'i Brown, showcase the natural beauty of the area with breathtaking views of the Pacific Ocean and ancient lava flows. Impeccably maintained fairways, challenging bunkers, and lava rock formations create an unforgettable golfing experience amidst the tropical landscape. The resort's emphasis on nature and conservation is evident in its commitment to preserving and showcasing the area's unique ecological wonders. The Kalahuipua'a Historic Park, located within the resort, is a cultural and historical treasure. It features ancient fishponds, petroglyphs, and walking trails, providing a glimpse into the rich cultural heritage of Hawaii. Additionally, the resort boasts a protected marine preserve, home to an abundance of colorful marine life, making it a paradise for snorkeling and scuba diving enthusiasts.
The Mauna Lani Resort offers a plethora of recreational activities for residents to enjoy. From water sports such as paddleboarding and kayaking to tennis and fitness facilities, there is something for everyone. Miles of picturesque trails wind through the resort, perfect for leisurely walks, jogging, or biking, allowing residents to immerse themselves in the natural beauty that surrounds them. When it comes to dining and shopping, the Mauna Lani Resort leaves no stone unturned. The Shops at Mauna Lani feature an exquisite selection of boutiques, galleries, and restaurants, offering an enticing blend of local flavors, international cuisine, and unique shopping experiences. From upscale dining establishments to casual beachside eateries, the resort ensures that residents have a diverse range of culinary options to satisfy their taste buds.
The Mauna Lani Resort presents a range of stunning residential opportunities for potential home buyers seeking a slice of paradise. From elegant condominiums with ocean views to luxurious single-family homes, each property within the resort exudes a sense of refinement and tranquility. Residents can enjoy the privacy of their own oasis while still having access to the resort's exceptional amenities and services.
The Mauna Lani Resort in Hawaii captivates potential home buyers with its blend of natural beauty, world-class golf courses, cultural treasures, and abundant recreational opportunities. With its commitment to preserving the environment and offering a luxurious lifestyle, the resort provides an idyllic haven for those seeking a truly remarkable place to call home.