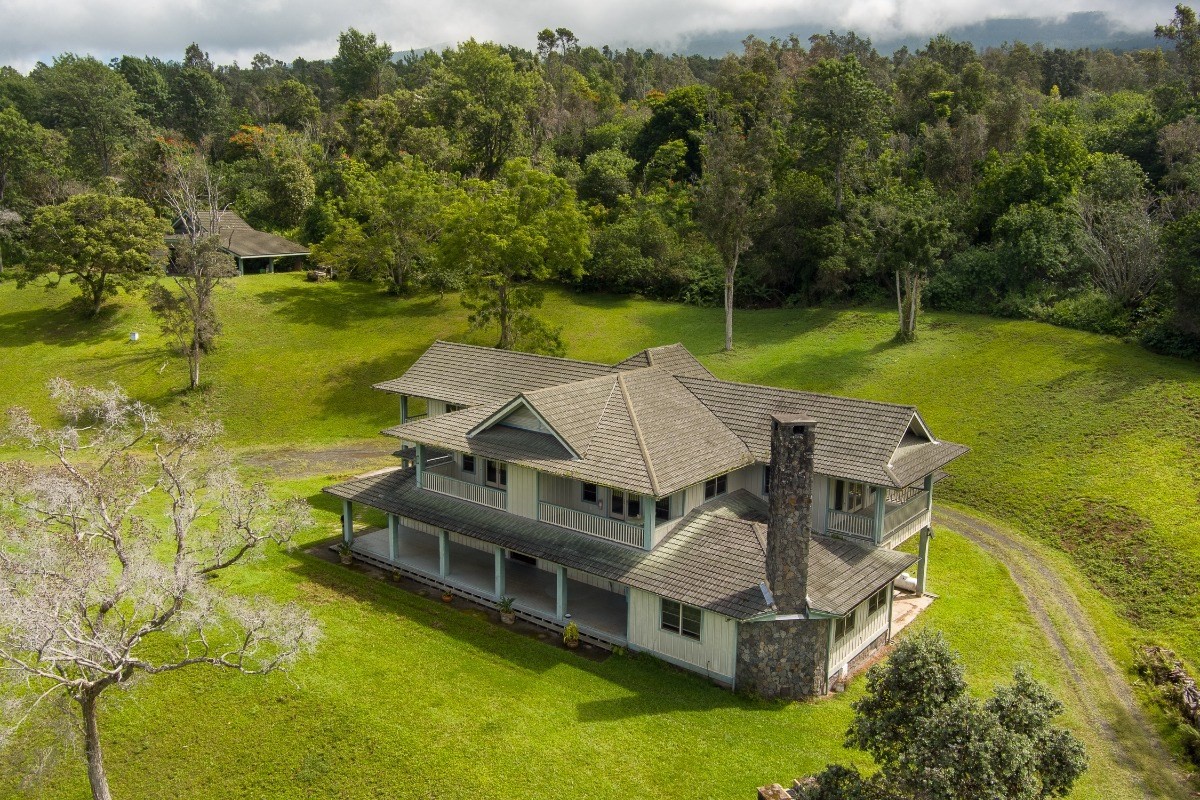 Holualoa Real Estate
Welcome to Holualoa, a charming and artistic village nestled in the slopes of the Hualalai Volcano on the Big Island of Hawaii. If you're considering purchasing a home in Holualoa, get ready to immerse yourself in a picturesque setting, rich cultural heritage, and a thriving arts community. Holualoa is known for its stunning panoramic views, cool climate, and the gentle rustling of coffee farms that dot the landscape. This region is renowned for its high-quality Kona coffee, and you'll have the opportunity to explore the local coffee plantations, learn about the coffee-making process, and savor some of the world's best brews.
The village of Holualoa itself exudes a unique character and charm. Take a leisurely stroll through its narrow streets lined with art galleries, boutiques, and charming cafes. The community has a strong artistic spirit, and you'll find a diverse range of art forms, including painting, sculpture, ceramics, and jewelry. The annual Holualoa Village Coffee & Art Stroll is a must-attend event, showcasing the talents of local artists while celebrating the area's coffee heritage. In addition to its artistic flair, Holualoa offers a serene and peaceful environment. The higher elevation provides cooler temperatures and refreshing breezes, making it a pleasant escape from the coastal heat. Take advantage of the scenic hiking trails that wind through the surrounding coffee plantations and forests, offering stunning vistas and a tranquil setting for outdoor enthusiasts.
Living in Holualoa allows you to enjoy a close-knit community with a strong sense of aloha spirit. The village hosts regular events and festivals that bring residents and visitors together to celebrate the local culture and traditions. From hula performances to Hawaiian music concerts, you'll have ample opportunities to immerse yourself in the rich heritage of the islands. Despite its rural setting, Holualoa provides easy access to modern amenities. Nearby Kailua-Kona offers a range of services, including shopping centers, healthcare facilities, and educational institutions. The region is also home to excellent schools, making it an attractive choice for families. For beach enthusiasts, the stunning coastline and pristine sandy shores of the Kona Coast are just a short drive away. Spend your weekends basking in the sun, swimming, snorkeling, or even trying your hand at surfing or paddleboarding.
Holualoa offers a unique blend of natural beauty, artistic inspiration, and a close-knit community. From its stunning coffee farms and thriving arts scene to its serene environment and proximity to coastal attractions, this village provides an idyllic setting for those seeking a tranquil and creative island lifestyle.